---
Page Content
Gallery

Bibliography

Taxonomical index

Other information
---
What's new ?
Many contributions to the knowledge of Lamiinae (Coleoptera Cerambycidae) have recently been produced: 81 papers were published in 2018 and 24 since January. Their authors formalized 203 new taxa, 54 synonymized taxa and 105 recombined taxa. Now, the updated catalog lists 19,900 species of Lamiinae, combined to 2,640 genera.
---
Overview of recent information
Last update of website performed on March 26, 2019.
For example, the last 2 papers recorded in bibliography
the last 2 taxa recorded in taxonomical index
See more completed and detailed sections below.
---
Last pictures exposed in gallery

…
Last pictures exposed in gallery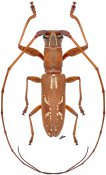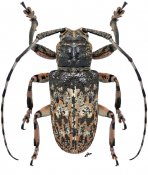 ---
---
7,906 recorded contributions among which 105 published since 2018
---
---
34,453 recorded taxa among which 203 published since 2018
---
---
Counters after last update of database and website on March 26, 2019
---