Breuning
Help to find a publication about Lamiinae
---
Breuning, S.
S. Breuning contributed to the knowledge of Lamiinae in 591 publications with 13,062 taxa.
---
Author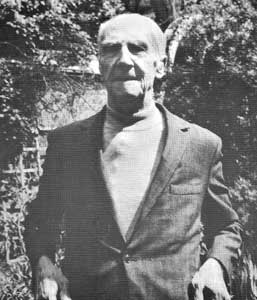 Stephan von Breuning (1894-1983)
Doctor of philosophy, he interested in entomology and became specialist of Carabidae, Cerambycidae then.
In 1945 after the war, he left hometown Vienna to settle permanently in Paris.
The proximity of the rich collections of the Museum, the ability to view those of neighboring states, gave him the opportunity to do many tribe revisions, and proceed to the description of many taxa for new species and genus.
All these works has produced about 21,000 pages in more than 600 publications, which contributed significantly to the knowledge of Lamiinae and other group studied.
An autobiographical notice and complete list of publicatons were published in 1984 (Bulletin de la Société Sciences Nat, no 41).
---
---
---